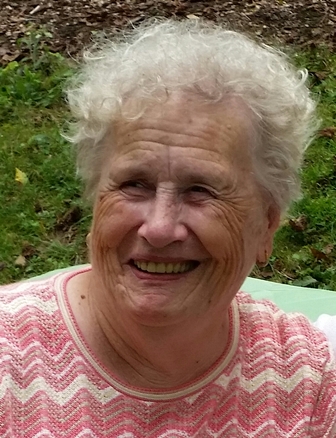 09/06/1934 - 02/07/2019
Betty Jo Hughes Wilson, age 84 of Murphy, NC passed away Thursday, February 7, 2019 at Murphy Rehab & Nursing.

She was a native and lifelong resident of Cherokee County, NC and the daughter of the late Clingman and Hattie Bishop Hughes. Betty worked for Gold Kist Manufacturing. She was avid reader. Betty loved her grandchildren and kids. She was a member of Calvary Baptist Church.

In addition to her parents she was preceded in death by her husband, Bobby Wilson; two brothers, Herman and Robert Hughes and one grandchild.

She is survived by two sons, Richard Wilson and wife Roseitta and Bobby Wilson; one daughter, Barbara Bell and husband Lawrence; two sisters, Anna Margaret Arrant and Stilla Louise Carter; seven grandchildren, eight great-grandchildren and one great-great grandchild.

A celebration of life will be held at 2 pm, Sunday, February 10, 2019 at the Murphy Free Methodist Church. Ricky and Richard Wilson will conduct the service.

Townson-Rose Funeral Home is in charge of all arrangements.