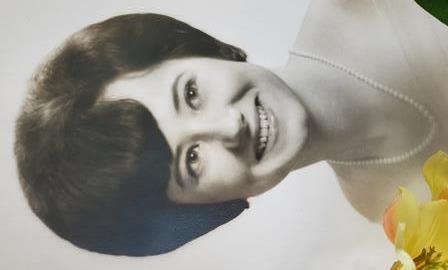 04/10/1947 - 06/09/2020
Rita Ann Palmer 73, of Carolina Shores, NC passed away on Monday, June 9, 2020 after succumbing to illness.

Rita was born in Murphy North Carolina and lived in Hayesville until moving to Washington, DC. She lived in Washington DC and Virginia graduating from Mclean High School on 1966.

She attended college at Belmont Abbey in North Carolina, and the University of Virginia and George Mason University.

Rita was a career administrator with the federal government until retirement. She enjoyed horseback riding, raising and training dogs of various breeds.

Rita's parents, Fred and Frances Palmer preceded her in death.

She is survived by her brother, John Palmer (Kimberly); niece, Savanna Ryan; nephew, Logan Palmer; Aunt Martha J. Shomaker and many cousins living in Virginia, North Carolina, New York, and Georgia.

Rita was a devoted Catholic and a kind friend to all she met during her life journey.

We will miss Rita's wit and humor.

Townson-Rose Funeral Home is in charge of all arrangements.