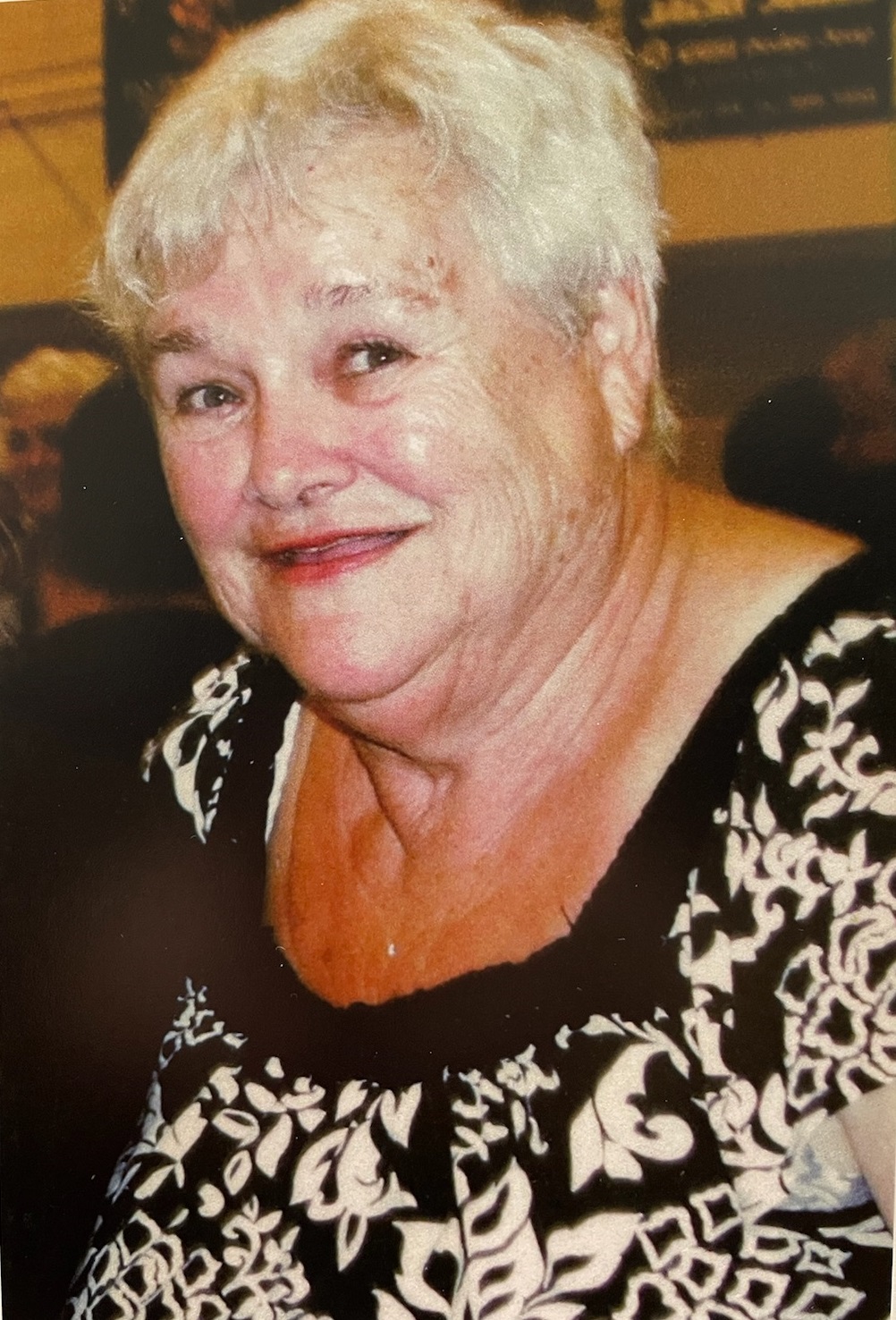 09/01/1939 - 09/15/2021
On September 15th, Lois King Leek, affectionately called "Grandmom" by most, passed away peacefully in her home surrounded by her family. She was 82 years old. She lived her life by the scripture verse, 1 Corinthians 16:14 "Let all that you do be done in love."

Lois King Leek was born in New Egypt, New Jersey to Dorothy and Jacob King. She attended Pemberton High School when she met Sam Leek, her high school sweetheart, who would become her husband on November 14th, 1959. The two have since been inseparable, married for 62 years. Sam "Grandpop" has always affectionately referred to her as his "best friend and the love of my life." After marrying, the couple relocated to Hayesville, NC, where they raised five children.

After her children became school age, Lois continued her education at Western Carolina University, pursuing a degree in education. Earning her bachelor's and master's degrees and becoming a teacher were accomplishments in which she took much pride. Lois always valued reading, education, and learning, and taught at Clay County Schools before moving to Asheville, NC where she continued her teaching career at A.C Reynolds High School before retiring in 2001. Teaching was an extension of the human being she always was - kind, empathetic, compassionate, encouraging, funny, and loving. As Lois' family remembers her, it's easy to think of her life in seasons. In the springtime, as the grass would begin to green and grow, it was not unusual to find grandmom on a lawnmower mowing the grass whether it needed it or not. As she grew older, she was cautioned against this, but her family suspects that the time she spent mowing the grass gave her peace and was in many ways a time of reflection for her. However, if her children pulled up while she was mowing, they could always count on her face to light up, and shutting off the mower, she would come over to the porch to talk about the day. She was and has always been happiest outside in the sunshine, whether planting flowers - she particularly loved sunflowers, hanging out clothes to dry, sitting on the porch with family, or simply watching from her home on top of Town Mountain as God squeezed out those final hours of daylight on a summer afternoon. Many summer afternoons and Sundays after church were spent up at Grandmom and Grandpop's house. Some of her favorite memories included spending those afternoons surrounded by her children while watching grandchildren play in plastic swimming pools, the Crayola-colored treehouse, and swinging from an old tire swing that hung from the old oak tree at the center of the pasture. Fall and winter were largely reserved for family gatherings, evenings spent in front of the woodstove, times of thanksgiving and togetherness.

Perhaps, most endearing about Lois was her sense of humor. She is remembered fondly by her grandaughters Haley and Kylie as their favorite person, by Sadie and Chloe as one who never shied away from allowing "professional" makeovers and manicures, by Ella Grace who recalls Grandmom having the apple tree cut down after she fell and broke her arm, by her grandsons John, Tyler, Adam, and Seth who all share memories of her enjoying watching them play pickup games of basketball, football, and baseball in the yard, and by her daughters-in-law as the woman who loved them infinitely and would sometimes get tickled in church when someone sang off-key, thereby getting the entire family laughing. And she will forever be remembered by her sons and daughter, as their mother who loved selflessly and without restraint, and was always put the needs of others above her own. All remember prayer and faith in God and Jesus Christ as the cornerstone of her life and the anchor of their family. Her family takes solace in knowing that The Bible says in 2 Corinthians 5:8 that "to be absent from the body is to be present with the Lord."

Lois King Leek is survived by her loving husband and best friend, Sam, a sister, Jane Gidzinski, daughter Andrea, son Mark and his wife Brenda and their children John and his wife Lydia, Adam, and Chloe, son Todd and his wife Marianne and their children Kylie and Tyler, son Paul and his wife Rachelle and their children Haley, Seth, Kathryn and Casey, son Craig and his wife Cristina and their children Ella Grace and Sadie. A memorial service will be held at Christ the King Church in Hiawassee, Georgia at a later date. In Lieu of flowers, the family requests that donations be made to the Wounded Warriors Project, a charity dear to Lois' heart.

You may send tributes to the family at www.townson-rose.com

Townson-Rose Funeral Home is in charge of arrangements.