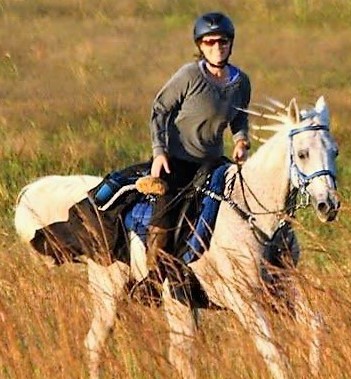 02/14/1976 - 04/05/2017
Allison (Allie) Jones Kern, beloved wife, daughter, sister, aunt and friend, passed away unexpectedly and entered her heavenly home on April 5, 2017 at the age of 41. She is deeply missed.

Allie will be remembered for her vibrant spirit, her love for people and animals, and her irresistible and lovable sense of humor. Allie's adventurous spirit soared when she was with her horses. She successfully competed in endurance rides on her beloved horses, Sadat and Faith, whom she rescued, nursed to health, and trained. Not only did Allie have an amazing connection with animals, but she also had a gift of connecting with people. Her friends often remarked that they instantly bonded with Allie because she was so real and engaging. This quality of hers, along with her faith in Jesus, enabled her to impact the lives of everyone she met. If someone was going through difficulty, Allie would be their loyal encourager and prayer warrior. Guided by her life verse, Proverbs 3:5,6, Allie trusted Jesus to direct her path.

Allie is survived by her supportive best friend and husband, Aaron Kern of Ramsey, MN, loving parents, Robert W & Virginia M Jones of Cleveland,Ga, her brother, Bob Jones and wife Dameta of Gainesville,Ga, her sister, Ginger Cowan and husband Ray of Liverpool, NY, her sister, Cara Dill and husband Steve of Monrovia, MD, and two loved nieces and three adored nephews.

Townson-Rose Funeral Home is in charge of all arrangements.