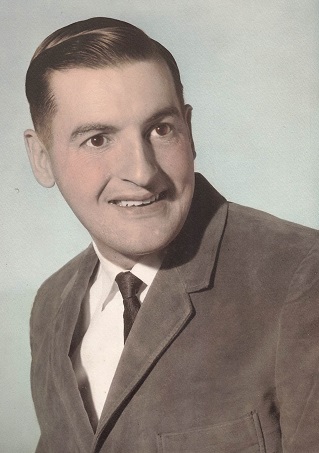 01/07/1941 - 09/03/2019
Joel Keith Creasman, 78, of Andrews, NC, passed away Tuesday, September 3, 2019. He was born January 7, 1941 to the late Alvin Eugene Creasman and Mildred Russell Creasman. Mr. Creasman retired from Western Forge a furniture manufacturing business. He loved football, baseball and basketball games and he loved to garden and read. He was a member of Aquone Baptist Church where he served as a Deacon, also a Sunday School Teacher and Sunday School Superintendent.

Survivors include his wife of 50 years, Barbara Creasman; two sons, Brian Keith Creasman (Valerie) of Kentucky and Joel Creasman (Nichole) of Andrews, NC; grandchildren, Jeremiah, Kenzie, Isabella, Micaiah, Hilkiah, Georgia, and Hannah Creasman; a sister, Erla Jean Jones of Andrews, NC.

A funeral service will be held at 2:00pm, Friday, September 6, 2019 at Aquone Baptist Church in Topton, NC, with Rev. Joel Creasman and Rev. Michael Grant officiating. Burial will be in the Aquone Baptist Church Cemetery. The family will receive friends from 6:00 to 8:00 pm, Thursday, September 5, 2019 at Townson-Rose Funeral Home in Andrews.

Pallbearers are Zach Shivers, Scott Ramsey, Doug Hampton, Scott Sutton, Ricky Breed and Mark Ashley.

Bryant-Grant Funeral Home is serving the Creasman family. Online condolences are available at www.bryantgrantfuneralhome.com.