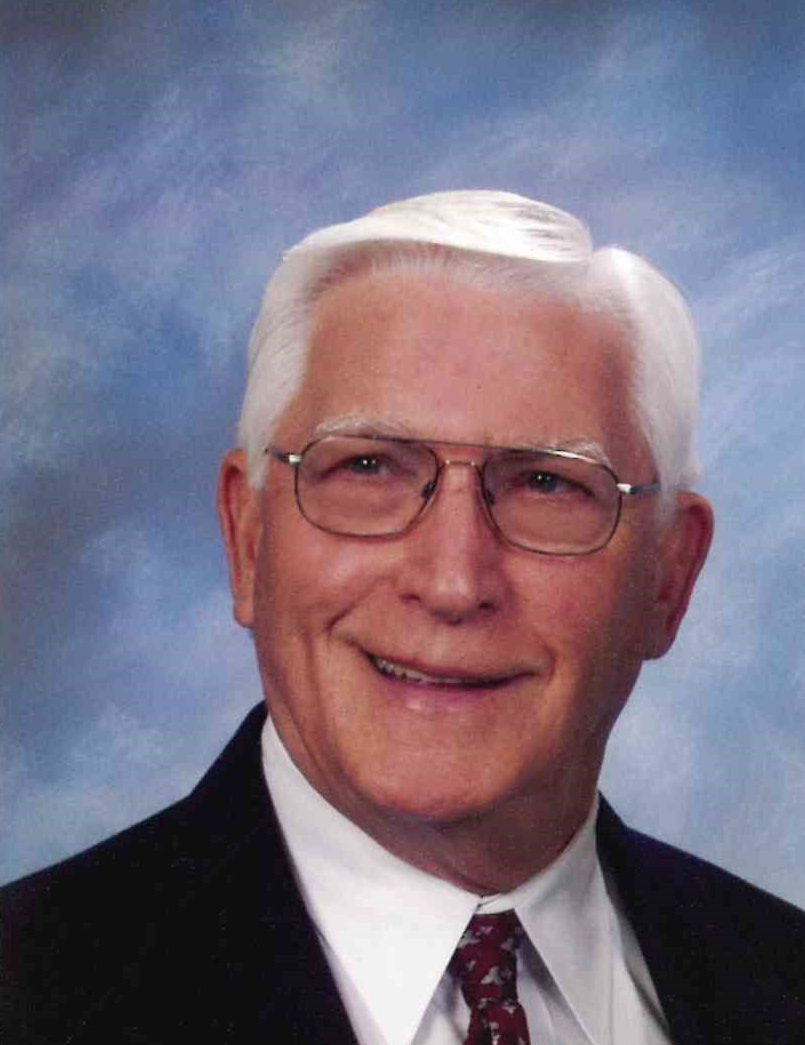 10/19/1931 - 04/15/2020
Our dear, sweet daddy, John C. Williams, went to Heaven early the morning of Wednesday, April 15, 2020 after more than 88 years on this earth. Daddy was ready to go, as his body had just worn out, and he could not work like he wanted.

We can celebrate knowing he is in Heaven with his wife of 60 years and our mother, Callie Little Williams, and in the loving presence of our God.

How do we reduce to a few paragraphs the life of John Williams who started working at a man's job when he was just a 10 year old boy to support his family? He worked in Durham, North Carolina on dairy and tobacco farms until age 16, when he borrowed his dad's shoes, lied about his age, and enlisted in the Air Force. Other recruits were complaining about rules, but Daddy said, "Man, I have clothes on my back, shoes on my feet, all the food I want to eat, and all the coffee I can drink. I have it made and they cannot get rid of me!!"

A strong man with a work ethic that was unsurpassed, Daddy always had a second or part-time job. He also believed in the power of education and pushed both himself and others to constantly improve through learning. He eventually earned his real estate license, which started his second career in real estate after serving his country all over the world in the military for 27 years. Daddy pioneered real estate property management on the Mississippi Gulf Coast and developed multiple commercial and residential projects.

He served as Trustee on the MGCCC, was President of the MGC Board of Realtors, was a Mason, served as deacon at Handsboro Baptist Church, and served on various committees at First Baptist Church, Gulfport.

He was awarded the Bronze Star for Service in Da Nang, South Vietnam in 1968.

Wherever he was stationed, he tried to experience the life of the locals. In Morocco, he traded with the Bedouins. In Germany, he traveled all over Bavaria. In Vietnam, he traveled down the river in a sampan, taking pictures. He could regale listeners for hours of stories of his life. Those are for another book!

John C. Williams was born in Durham, North Carolina, on October 19, 1931 and died in Gulfport, Mississippi, on April 15, 2020. He was predeceased by his wife, Callie Lou Little Williams; his parents, Bertine Fair and Thelma Abilene Reagan Williams; and his sisters Anne Williams Kern Carpenter and Alice Fair Williams.

He is survived by daughter, Nancy Hope Williams Scipione and her husband Kim Davis Scipione; daughter Constance Eve Williams Gagne'; son, Shaun Clayton Williams and his wife Kimberly Turner Williams; brother, Bertine (Burton) Fair Williams; seven grandchildren, Henry Louis Gagne, III and his wife Aaron; Kent Avery Scipione; Clayton Allen Williams and his wife Delaney McReynolds Williams; Chandler Bradford Williams; Courtney Lauren Williams; Christian Turner Williams; and Anna Caroline Williams; and, great-granddaughter, Elizabeth Cooper Gagne'. He is also survived by his sister-in-law, Amaryllis Little Burns.

Burial will take place on Saturday, April 18, 2020 at Macedonia Baptist Church, Murphy, North Carolina where Townson Rose Funeral Home is in charge of the arrangements.

In lieu of flowers, the family respectfully requests donations in his memory to the Christian Community Foundation and mailed to: Christian Community Foundation, 4515 Poplar Avenue, Suite 324, Memphis, TN, 38117. In the memo line please put John Williams Donor Advised Fund.