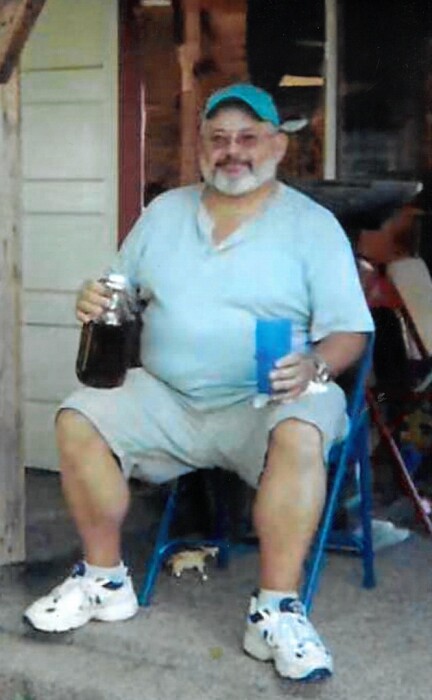 05/08/1952 - 01/11/2021
Thomas Charlie Henson, 68, of Marion, North Carolina, passed away Monday, January 11, 2021 at his residence.

Charlie was born the second child and first son May 08, 1952 in Hayesville, North Carolina to the late Howard and Clemmie Henson.

Shortly after, his father moved to Lawrenceville, Georgia. Howard followed where he could always improve the family conditions before ending up in Marion in 1962. Charlie graduated from Marion High in 1970. He was always a worker. At age 8, he pumped gas on Saturday at Ledbetter's Store on Broad River then when we came to Marion he worked for Bill Bradley at the store and the Tasty Freeze. When he became old enough, he went to work for Broyhill Furniture in the Rub Room, where he worked until he crossed the railroad tracks to Drexel. He was promoted later into the office where he continued to work until the last plant shut down at Morganton- then he retired as procurement manager.

He always looked after his mother, father, any family member, and whomever else needed it. He had many different interests in life. When he was younger, he looked forward to fishing in Canada with Doug and Jerry. He loved old cars and muscle cars and anything that was old, including cap guns, toys, and war memorabilia. He loved it all. He loved a simpler time when everybody didn't know what was going on everywhere. If you lived in Marion, he probably knew you or a family member. Charlie knew the Lord and was ready to go when called home.

In addition to his parents, he is preceded in death by an infant brother, Howard Henson, Jr.; a sister, Gerald Anne; and a brother-in-law, Audie.

Survivors include his siblings, Linda Miller (Doug), Herman Henson (Sheila), Peggy Curnutte (Carl), Phyllis Kazee, Norman Henson, and Timothy Henson; nieces and nephews, Jessica (Josh), Tammy, Heather, Dana, Brandy, Jason (Amber), and Tifany; and great nieces and nephews, Madison, Merit, Eli, Tony, Tyler, Abby, Bentley, Natalie, Nick, Ryan, Lily, Cannon, Brittany, and Dillon; extended family, Bob Tipton and family.

Though Charlie never married, he had many extended family members. As he said, they know who they are. He considered the Worley family, Derrick and Teresa Worley and their children, Bailey and Ashley (Dillon), and their child Kyler (who knew Charlie as Poppy), "HIS" family. He included them in all Henson family events, and they him in all Worley family events. The entire Henson family considers them the same.

No services are planned at this time.