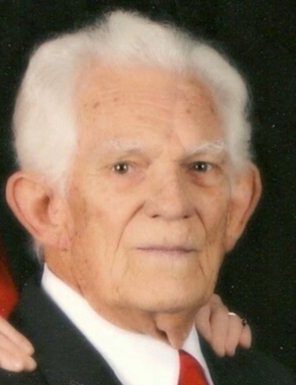 08/21/1931 - 12/03/2019
Rev. Gene Paul Farmer, Sr., age 88, went home to be with his Lord on Tuesday, December 3, 2019.

A loving Christian husband, father and papaw. He dedicated his life to his Savior and family.

He will be warmly remembered by all who knew him, especially his family: son: Gene Paul Farmer, Jr. and his wife, Susie; son: Jimmy R. Farmer and his wife, Pamela; daughters: Deborah Rogers and Paula Farmer. Sharing in his legacy are 12 grandchildren and 25 great-grandchildren.

He is preceded in death by his wife of 66.5 years, Martha Joe Farmer. He is, also, preceded in death by 4 brothers: Roy, Nelson, Johnny and Jimmy Farmer and a sister, Louise Farmer Beets.

There was a family graveside prayer led by Chester Jones at Peachtree Memorial Baptist church cemetery at 11:30 am on December 4, 2019.

The family suggests that memorial donations be made to the charity of your choice.

Townson-Rose Funeral Home in charge of arrangements.